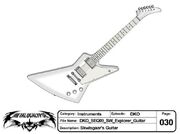 Dethklok "Snowhorse" Explorer
is a type of electric guitar that is currently unreleased and in development. It is a snowburst Gibson Explorer used by Skwisgaar early in Dethklok's career. Skwisgaar would later go on to use the standard black and white Gibson Explorer and subsequently the Dethklok "Thunderhorse" Explorer.
Read more...

Recently featured: Weekly Shred-ucation with Brendon Small ⚙ Metalocalypse endorsements ⚙ Ernie ⚙ Brendon Small "Snow Falcon" Flying V ⚙ Zazz Blammymatazz ⚙ Seething Vortex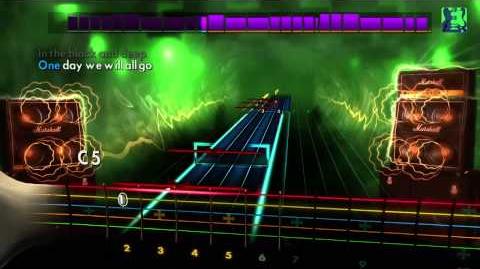 Ad for the Rocksmith 2014 DLC featuring the Dethklok Song Pack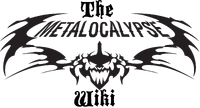 The wiki dedicated to the Metalocalypse universe that anyone can edit!
313 articles since creation on August 21, 2007
This wiki contains spoilers. Read at your own risk.

Relevant Concerts:
Brendon Small will be performing
The Doomstar Requiem
with the Paul Green Rock Academy (Ft. Scott Ian)
July 10, 2015 @
BSP Kingston
Kingston, NY.
July 11, 2015 @
The Highline Ballroom
Woodstock, NY.
---
See complete touring history
---
Which Metalocalypse/Dethklok release do you want to see in 2015?
---
See previous polls
---
---
Official links:

⚙
⚙
⚙
⚙
⚙

---
---