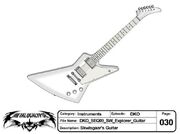 Dethklok "Snowhorse" Explorer
is a type of electric guitar that is currently unreleased and in development. It is a snowburst Gibson Explorer used by Skwisgaar early in Dethklok's career. Skwisgaar would later go on to use the standard black and white Gibson Explorer and subsequently the Dethklok "Thunderhorse" Explorer.
Read more...

Recently featured: Weekly Shred-ucation with Brendon Small ⚙ Metalocalypse endorsements ⚙ Ernie ⚙ Brendon Small "Snow Falcon" Flying V ⚙ Zazz Blammymatazz ⚙ Seething Vortex
Batman Returns (Dethklok - "Murmaider)"
A fan made music video for the Dethklok song "Murmaider", a sequel to the previously made vide for "Face Fisted"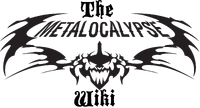 The wiki dedicated to the Metalocalypse universe that anyone can edit!
320 articles since creation on August 21, 2007
This wiki contains spoilers. Read at your own risk.

Dethklok currently has no scheduled concert dates.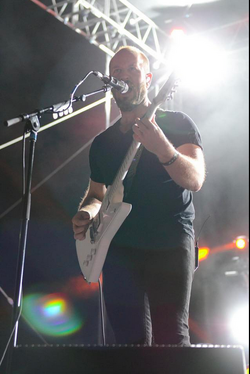 ---
See complete touring history
---
Which Metalocalypse/Dethklok release do you want to see in 2015?
---
See previous polls
---
---
Official links:

⚙
⚙
⚙
⚙
⚙

---
---