Due to the Sock Puppetry policy (one person, one account), this account is no longer in use since I have switched over to User:TheDethklokGuy. If you need to contact me, please use the talk page on that account.

Archived bio: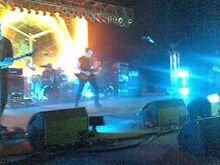 Hello everyone reading this. BloodOceanDeth is just my PSN username and I chose it because of my interest in the Call Of Duty Wikia. 
I adopted this page when it was abandoned and I will make it better. Please refer to my main account, "TheDethklokGuy" if you want to read more or write on my talk page.